About
Live events bring people together like nothing else: they stimulate meaning, emotional impact and human connection. Our job is to make them a reality.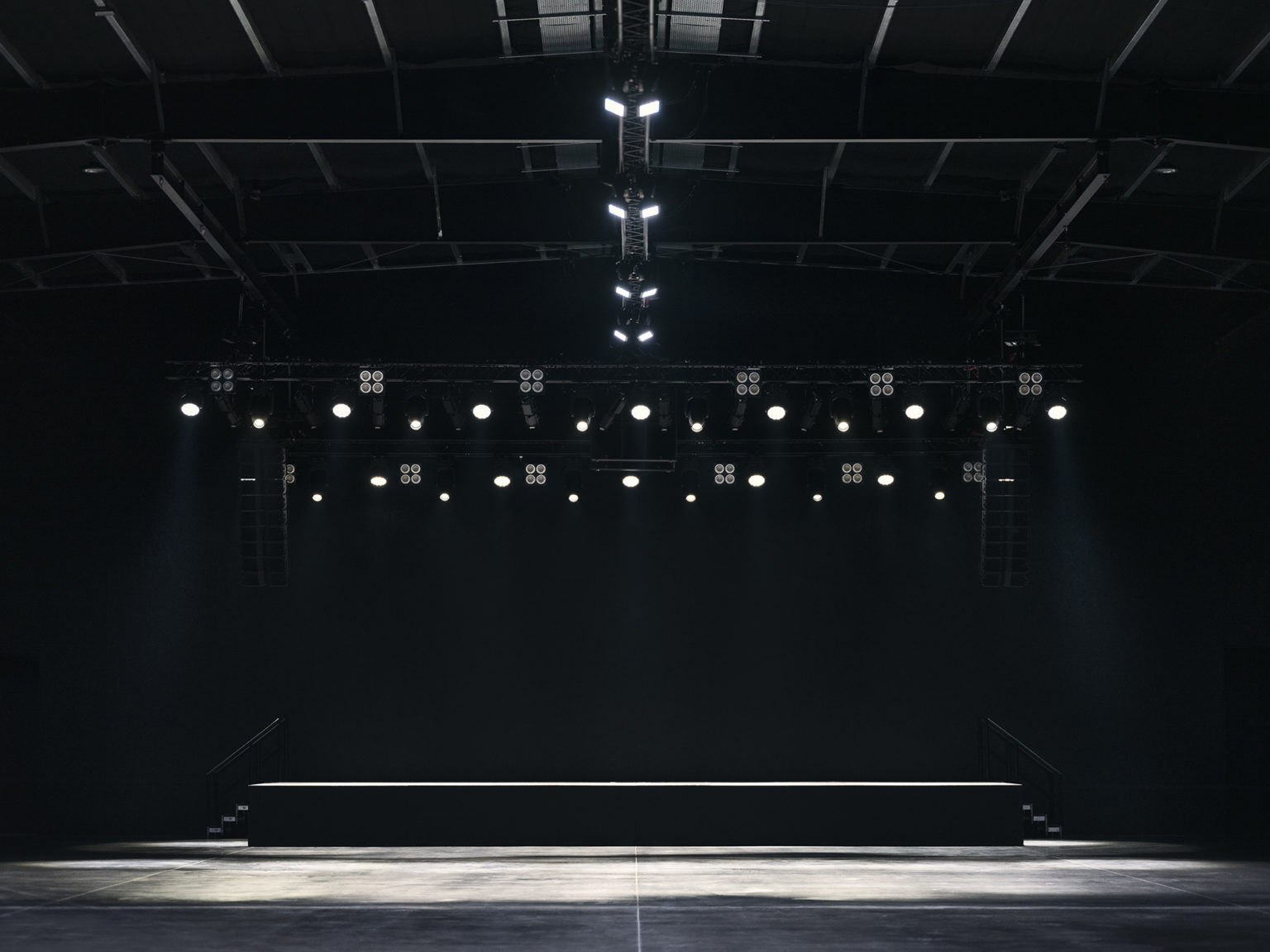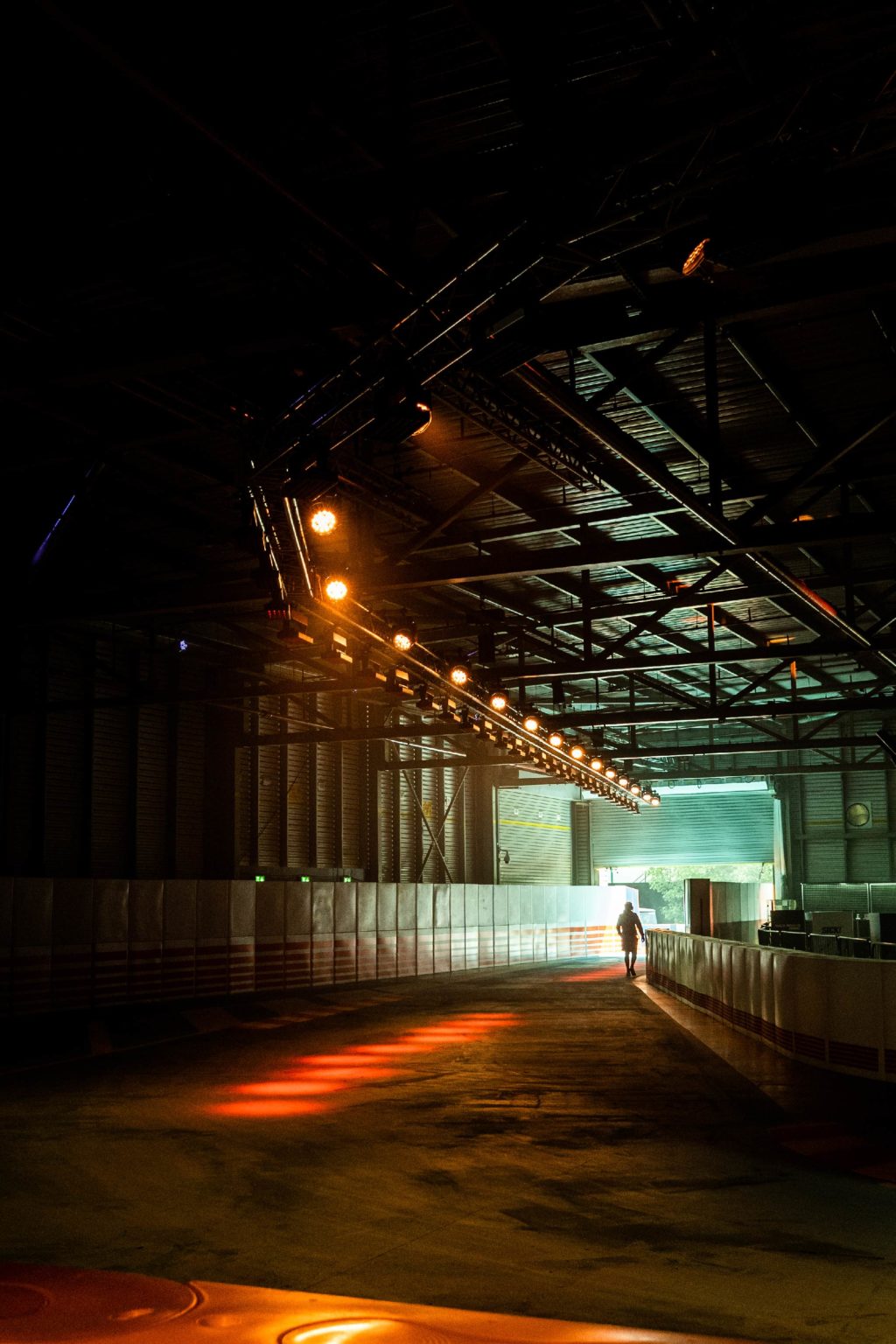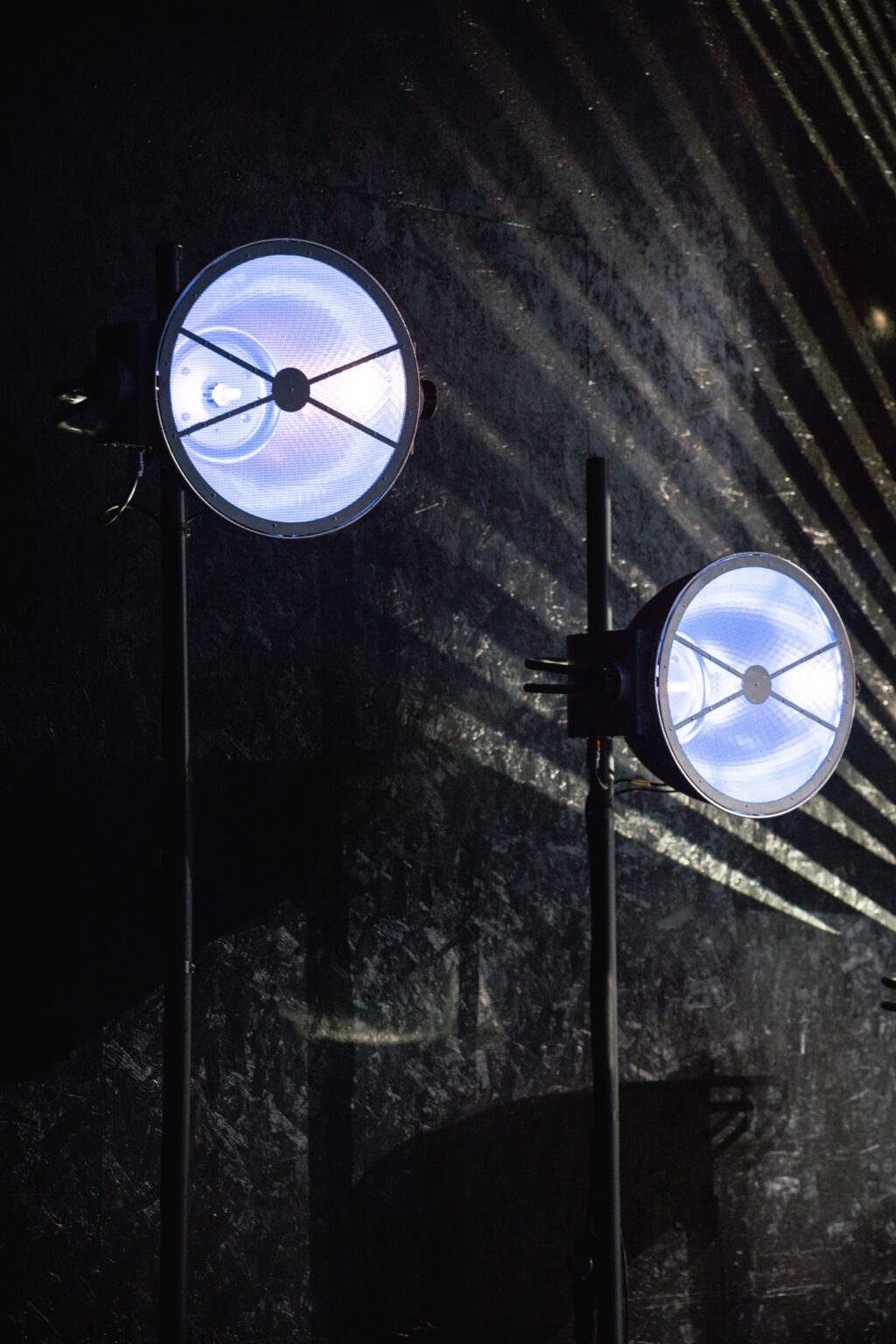 We amplify your imagination to turn it into a seamless live experience.
Experts in event design and production, our team brings impact to out-of-the-ordinary spaces. Whether we're building a festival stage or engineering a crowd-responsive light show, we make it look easy.
Our work
Services
We design

Collaboration has been at the heart of our creative process for 20 years. We take time to understand what our clients want to achieve, consulting early in the process and presenting all the options.

We produce

Our production managers and engineers are some of the most experienced hands in the industry. Areas of expertise include pre-production, lighting, sound and audiovisual, power, rigging, stage and structural builds.

We make it work

Every project we work on is different. From the first briefing to post-event evaluation, we build our briefs collaboratively with our clients. This personal approach is the key to our efficient and seamless events.

We support

We believe places have stories to tell and that the right space will multiply the impact of any event. As the preferred supplier for a host of venues, we work in some of the country's most unusual and inspiring locations.
Our team
From seasoned production managers to creative design professionals, our teams bring spaces to life.
Tasha Esteves

Group Finance Director

Sophie Bailey

Commercial & Business Director

Niall Spierin

Head of Production Operations

James Bates

Head of Bespoke & Warehouse Logistics

John Burch

Head of Retail

Max Elliott

Sales & Operations Manager

Chanan Nandra

Brand & Commercial Manager

Celina Joyce

Creative Designer
Our capabilities
An essential phase in event production, during which our experienced team plans and prepares for the upcoming event. From initial client consultations to detailed concept development, this stage lays the foundation for a successful event. Our focus during pre-production is on strategic logistics, budgeting, scheduling, and obtaining necessary permits, ensuring a seamless and well-executed event from start to finish.

Design lies at the core of our expertise, as we believe in creating visually stunning and immersive experiences. Our talented design team collaborates closely with clients to conceptualise and bring their vision to life, ensuring that every element is thoughtfully crafted and visually impactful. From stage design to branding and decor, our focus on every intricate aspect and innovative approach result in captivating designs that elevate the overall aesthetic of any event.

We understand the critical role that power plays in the success of any event. With our expertise, we provide reliable and robust power solutions tailored to meet the unique demands of each production. Whether it's a small-scale gathering or a large-scale concert, our dedicated team ensures seamless power distribution, enabling all aspects of the event to run smoothly and ensuring an uninterrupted experience for attendees.

We offer comprehensive rigging services to elevate events to new heights. Our experienced rigging team utilises industry-standard techniques and cutting-edge equipment to safely and efficiently suspend lighting, audio, and visual elements. From intricate truss systems to aerial installations, we ensure that your event's rigging is expertly designed, installed, and maintained, providing a solid foundation for an immersive and visually stunning experience.

We specialise in providing innovative and dynamic lighting solutions that transform any space into a captivating visual spectacle. With meticulous attention to detail, our team of lighting experts designs and implements tailored lighting setups to enhance the mood, atmosphere, and overall aesthetics of your event. From vibrant color schemes to precisely orchestrated lighting cues, we ensure that every moment is illuminated with creativity and professionalism.

We pride ourselves on delivering exceptional sound experiences that leave a lasting impact. Our team of skilled audio engineers and technicians work closely with clients to understand their unique requirements and design custom sound systems that optimise clarity and coverage. With state-of-the-art equipment and diligent attention to detail, we ensure that every voice is heard, every note is crystal clear, and every beat resonates throughout the space, creating an immersive sonic environment for attendees.

We provide state-of-the-art video screens to create captivating visual displays for client events. With a range of screen sizes and configurations, we ensure optimal visibility and engagement for all attendees. Our team of experts meticulously plans and sets up the video displays, delivering high-quality visuals that enhance the overall experience and leave a lasting impact on audiences.

We offer a comprehensive range of stage and structure solutions that provide a solid foundation for memorable events. From small platforms to large-scale stages, we have the expertise to design, build, and install structures tailored to your specific needs and venue requirements. Our dedicated team ensures structural integrity, safety, and aesthetic appeal, creating a captivating stage environment that elevates the overall production value of your event.

We specialise in creating captivating and immersive environments through our set and scenic design services. From grand stage backdrops to intricate themed sets, our team of experienced designers and craftsmen bring your vision to life. With a focus on detail and a dedication to excellence, we create immersive landscapes that set the stage for extraordinary and unforgettable experiences.

Clients can rely on our expertise in drape and acoustics to create the perfect ambiance for your event. Our extensive selection of drapes allows for versatile customisation, transforming spaces into elegant, intimate settings or vibrant, eye-catching environments. Additionally, our careful attention to acoustics ensures optimal sound quality and control, enhancing the overall auditory experience and creating a balanced sonic environment for all attendees.

Elevate the comfort and aesthetics of your event with our premium selection of furniture and textiles. From chic seating options to stylish decor accents, our extensive range of furniture and textiles is curated to enhance the overall ambiance and create inviting spaces for attendees. Our attention to detail and commitment to quality ensure that every piece is meticulously chosen, providing both functionality and visual appeal for a memorable event experience.
We combine skills and services to create seamless events.
Collaboration has been at the heart of our creative process for 20 years. We take time to understand what our clients want to achieve, consulting early in the process and presenting all the options.
Partner with us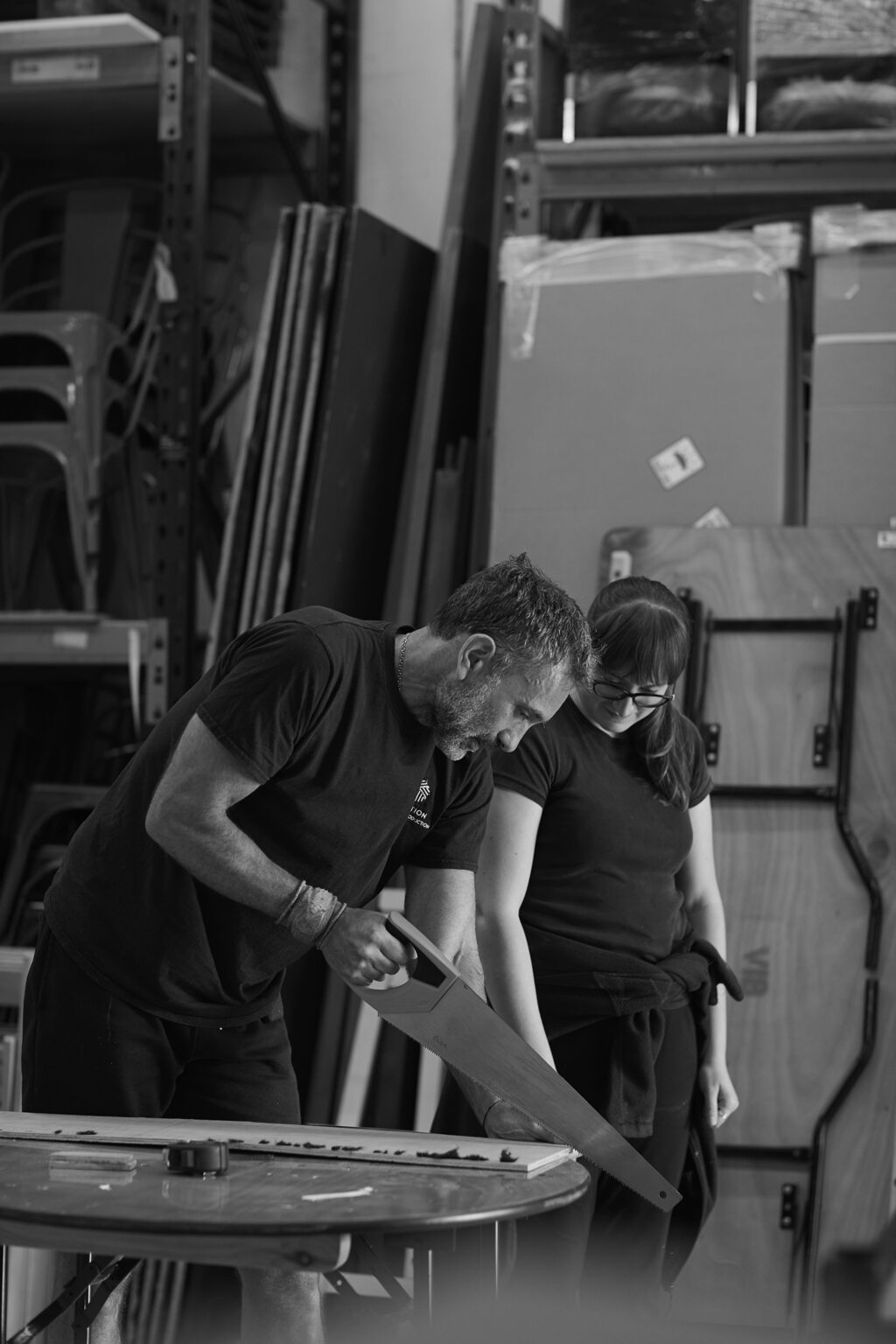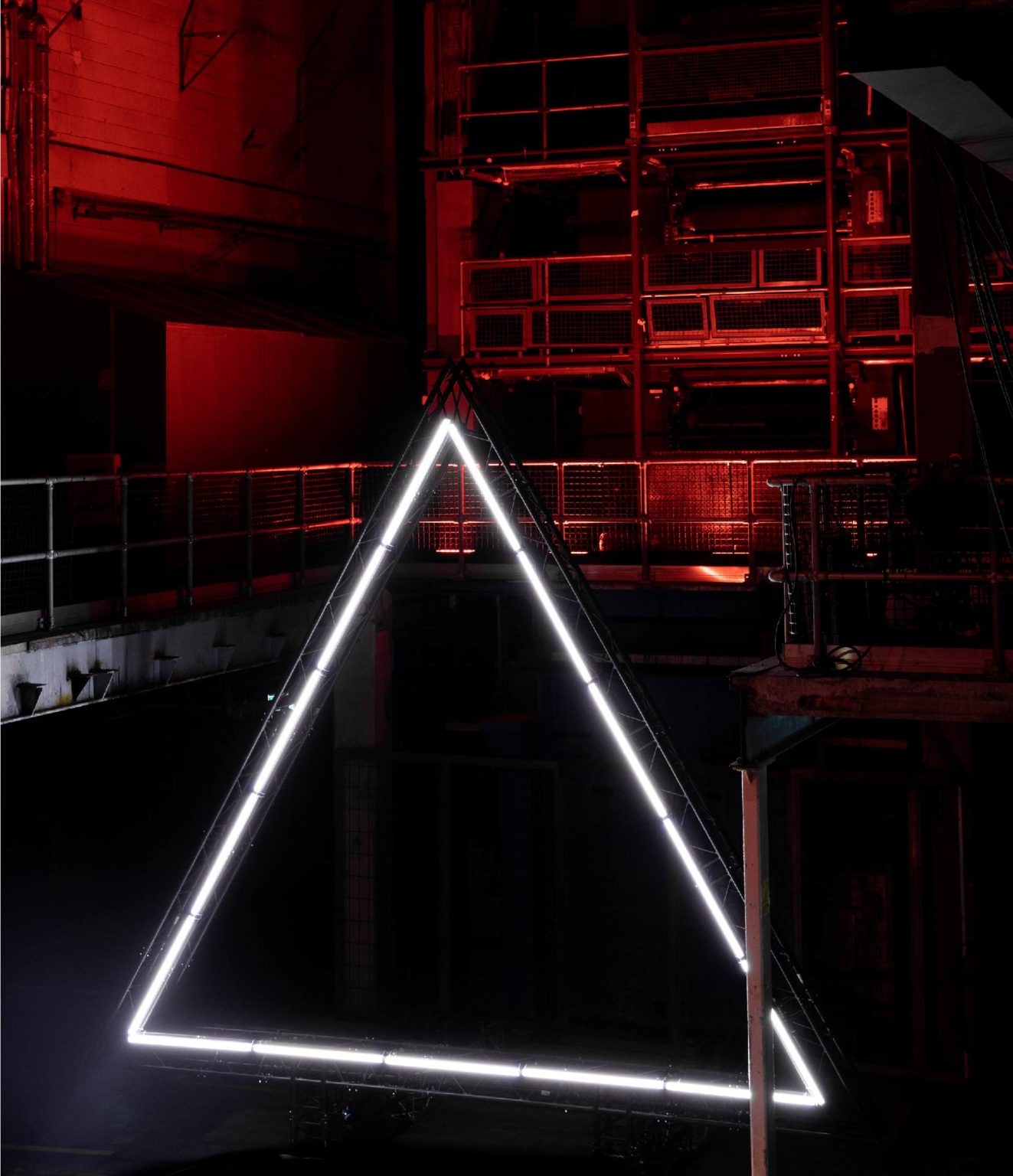 Our clients
We're proud to work with the world's best clients, brands and venues.
Adidas
ASICS
ASOS
Bareminerals
Creative Head
David Koma
Goldwell
Nike
Raf Simons
Sports Direct
Sneakerness
The Stylist Group

Beavertown
Brew London
Carlsberg
Fentimans
GroceryAid
Levi Roots
Nando's
Nestle
P & G
Waitrose
Wrigley
Unilever

BBC
Channel 4
Disney
ITV
Mindseye Studio
Netflix
STDA Productions
Sky

Allianz
American Express
Barclays
Crypto Coin
Deloitte
KPMG
Lloyds
Mastercard
Paypal
Revolut
Standard Chartered Bank
Zurich

Adobe
Amazon
BT
Dell
Facebook
Google
Nexus
Martech
OnePlus
SAP
Tik Tok
Virgin

British Land
Brookfield
Canary Wharf Group
CBRE
Get Living
Grosvenor Group
Hammerson
Heitman
Hermes Investment Management
JLL
Knight Dragon Development
Landsec
Savills
The Crown Estate
Westfield
WeWork
Our trusted
venue partners
We are trusted suppliers to some of London's most infamous venues including Printworks, Magazine London, The Beams, Drumsheds and more.